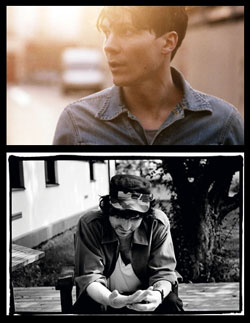 On December 12 it was announced that kent will do four concerts in Norway during the summer of 2008. February 18 another ten concerts were announced in a press release:

"Kent are currently on a Nordic winter tour and after the last concert in Malmö March 23 the band will have done 48 concerts. A total of 130 000 tickets has been sold so far.

Today it is also decided that kent will do a total of 14 concerts this summer. Ten festivals will be visited, and three of them in Sweden. Apart from the festivals kent will do four concerts of their own in Stockholm, Gothenburg, Strömstad and Eskilstuna. On these four concerts kent will have supporting acts. Tickets for these four concerts will be released Thursday February 21 08.00 GMT +1.

Kents latest album "Tillbaka till samtiden" was 2007's most sold album in Sweden and the band was recently awarded two Grammis, one Rockbjörn and one P3 Guld award."

March 6 a new concert in Norrköping was announced and April 7 another three concerts were confirmed in Strömstad (that earlier was classified as unconfirmed), Helsingborg and Copenhagen. All non festival concerts in Sweden will have a supporting band. Håkan Hellström will join kent to do a concert before them in Strömstad, Eskilstuna and Helsingborg and Thåström will do concerts before kent in Stockholm and Gothenburg.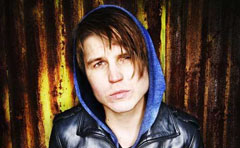 Unfortunately on Friday June 6 the Norwegian Quart Festival announced that the festival has been cancelled due to poor ticket sales. June 16th the Skral Festival in Norway announced that kent will play at their festival July 10 as a replacement for the gig at Quart.

Saturday July 12 it was announced that Markus Krunegård will do a concert before kent in Norrköping August 1st.

The following tourplan with 17 concerts is now confirmed:


Tourplan:
27/6 Borlänge, Sweden - Peace & Love Already released
28/6 Stockholm, Sweden - With Thåström at Zinkensdamms IP Already released
3/7 Kristiansand, Norway - Quartfestivalen CANCELLED
4/7 Arvika, Sweden - Arvika Festivalen Already released
5/7 Nibe, Denmark - Nibe Festival Already released
6/7 Turku, Finland - Ruisrock Already released
10/7 Grimstad, Norway - Skral Festival Already released
11/7 Strömstad, Sweden - With Håkan Hellström at Strömsvallen Already released
12/7 Eskilstuna, Sweden - With Håkan Hellström at Strömsholmen Already released
17/7 Tønsberg, Norway - Slottsfjellfestivalen Already released
18/7 Molde, Norway - Molde International Jazzfestival Already released
19/7 Tromsø, Norway - Buktafestivalen Already released
23/7 Helsingborg, Sweden - With Håkan Hellström at Sofiero slott Already released
25/7 Göteborg, Sweden - With Thåström at Slottskogsvallen Already released
26/7 Copenhagen, Denmark - Support: The Storm, Marvel Hill and Hard Candy at Femören Already released
31/7 Östersund, Sweden - Storsjöyran Already released
1/8 Norrköping, Sweden - With Markus Krunegård at Lejongropen Already released
2/8 Korso, Finland - Ankkarock Already released


Tickets to Stockholm, Göteborg, Eskilstuna, Norrköping, Strömstad, Helsingborg and Storsjöyran can be bought from www.ticnet.se.

Tickets to Arvika Festivalen and Peace & Love can be bought at www.tickster.com.

Tickets for the Norwegian concerts are sold via Billettservice Tel: +47 8 15 33 133, www.billettservice.no

Tickets for the Nibe festival: www.nibefestival.dk

Tickets for the Copehagen concert: www.billetnet.dk OR www.gaffabillet.dk

Tickets for the Finnish concerts are sold via Tiketti for delivery abroad Tel: +35 8 600 11 616, www.tiketti.fi