18th of July the following pressrelease was sent out by kent: "The recordings of the seventh album began in November 2006 at Allaire studios Shokan New York. In the beginning of 2007 the work continued at Psykbunkern/Park Studio. In June we returned to Allaire and mixed the album. Jon "Joshua" Schumann did the producing together with us. The titel is "Tillbaka till samtiden" ("Back to our time"). It is of course the best material we have ever produced. See you on the tour. Thanks & Sorry. / kent, July 2007" The picture above shows the album cover.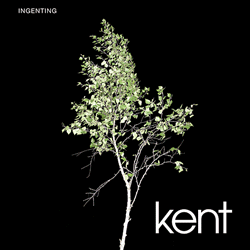 The 5 track single "Ingenting" was released in the Nordics on september 17th. It contains one b-side and three remixes. The album Tillbaka till samtiden was released both as a standard issue as well as in a limited edition (15 000 copies) and a limited vinyl edition (1000 copies released in sweden only). The limited CD issue was relased the same date as the standard issue and it is a 120 pages picture book with the CD in a pocket in the back. The pictures are new and shot by Jonas Linell, Thomas Ökvist, Helen Svensson and Michael Hultman. The limited CD edition was relased in 10 000 copies in Sweden, 1 500 each in Finland, Norway and Denmark and in 500 copies in Germany.

Release dates for Tillbaka till samtiden:

Most scandinavian internet stores: October 15 pre-order here
Denmark; October 15
Norway; October 15
Sweden; October 17
Finland; October 17
Germany; October 26 (Red Ink/Rough Trade). pre-order here
Korea; November 13 Sony BMG Korea
Taiwan; November 30 (delayed) Sony BMG Taiwan

Tillbaka till samtiden is also available on iTunes in Europe.

The video for the kent single "ingenting" was relased Tuseday the 18th of September. The video was as many times before made by Joakim Berg's brother Adam Berg and Mattias Montero. Mattias has made music videos for bands like The Cardigans, Prodigy and the Concretes. Adam and Mattias has previously worked together with commercials for Vattenfall and ATG. You can watch the Ingenting video here.

Now there is also translated lyrics available for the album and the singles:


November 20 it was confirmed that Columbus was to be the second single release from Tillbaka till samtiden. It was released December 5th as a four track maxi CD single. It contained one new b-side (Tick Tack) plus two album track remixes. One of the remixes is made by the ex Dive singer Krister Linder. The video directed by the Popcore was released at kent.nu Decemer 13.

Track list:
1. Columbus
2. Columbus (Krister Linder remix)
3. Vid din sida (Max Graham Club Remix)
4. Tick Tack

December 3 the single Columbus was available as download in Europe on CDON.COM and on iTunes. Translated lyrics for the new b-side Tick Tack can be found here.


March 27 it was confirmed that Generation EX was to be the third single release from Tillbaka till samtiden. It was digitally released in Europe Apil 7th ad physically released at only 29 SEK in Swedish stores April 9th. It contained a brand new bonus track called "Det kanske kommer en förändring" (translates to "A change might come") and a remix of Generation EX by Simon Brenting. The video was released at kent.nu March 5th and was directed by the Popcore collective that also directed the Columbus video. It had it's tv-premiere as "Fresh!" on Swedish MTV April 7. The video features Camela and kent and it was recorded in kent's studio the psych bunker/park studio.

Track list:
01. Generation ex
02. Berlin (Simon Brenting remix)
03. Det kanske kommer en förändring


April 7 the single Genereation EX was available as download in Europe on CDON.COM and on iTunes.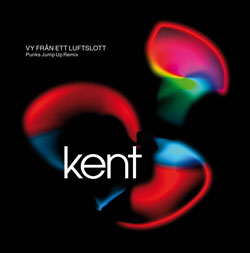 On the night of June 15 kent released a remix of Vy från ett luftslott made by Punks Jump Up as a free download on kent.nu. Through their official YouTube channel they also encouraged fans to make their own video to the remix. June 26th the video voted winner by the fans will be announced. Apart from the glory the winner will also get VIP-tickets to kent's summer concerts, a merchandise package and he or she also get's to meet the band! Whether Vy från ett luftslott also will be released as standard CD single has not yet been confirmed by kent.



You can read more details about the singles and album issues in the kentjunkie discography.



.